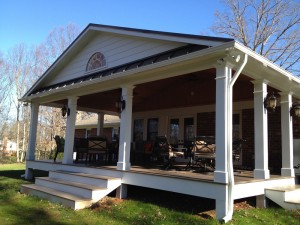 The Southern Porch Company offers a high quality alumnium seamless gutter solution that can be custom colored to match the trim on your home. We also offer copper or galvanized steel gutters. All of our gutters come in a standard size downspout or alternatively we can install a commercial sized downspout.
We are offering our seamless gutter solution to Lynchburg, Forest, Bedford and surrounding areas.
Call us today for more information.
434-386-1870
For a free no obligation online quote fill out the following form.